Experiences
Enjoy your stay at Ibiza to relax, take your time and
explore the island in different ways, following your needs.
YOGA
Whether you are a novice or an expert in yoga, our teachers are adaptable to your level, your mood and your needs. A moment just for you.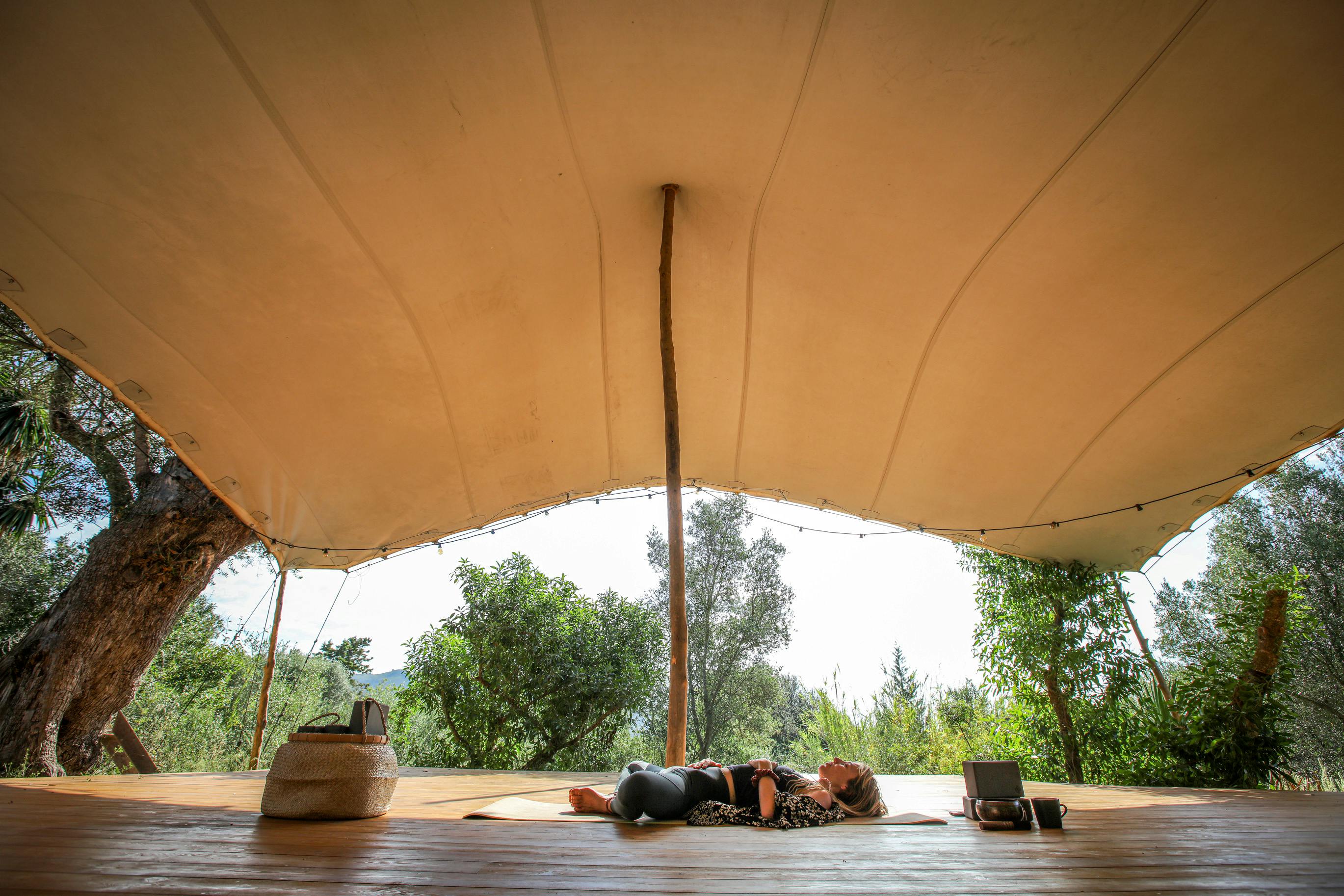 Boat tour around Ibiza
Discover Ibiza from the outside of the island. You'll find coves that are inaccessible walking, turquoise waters, unforgettable sunsets and many more other surprises on board.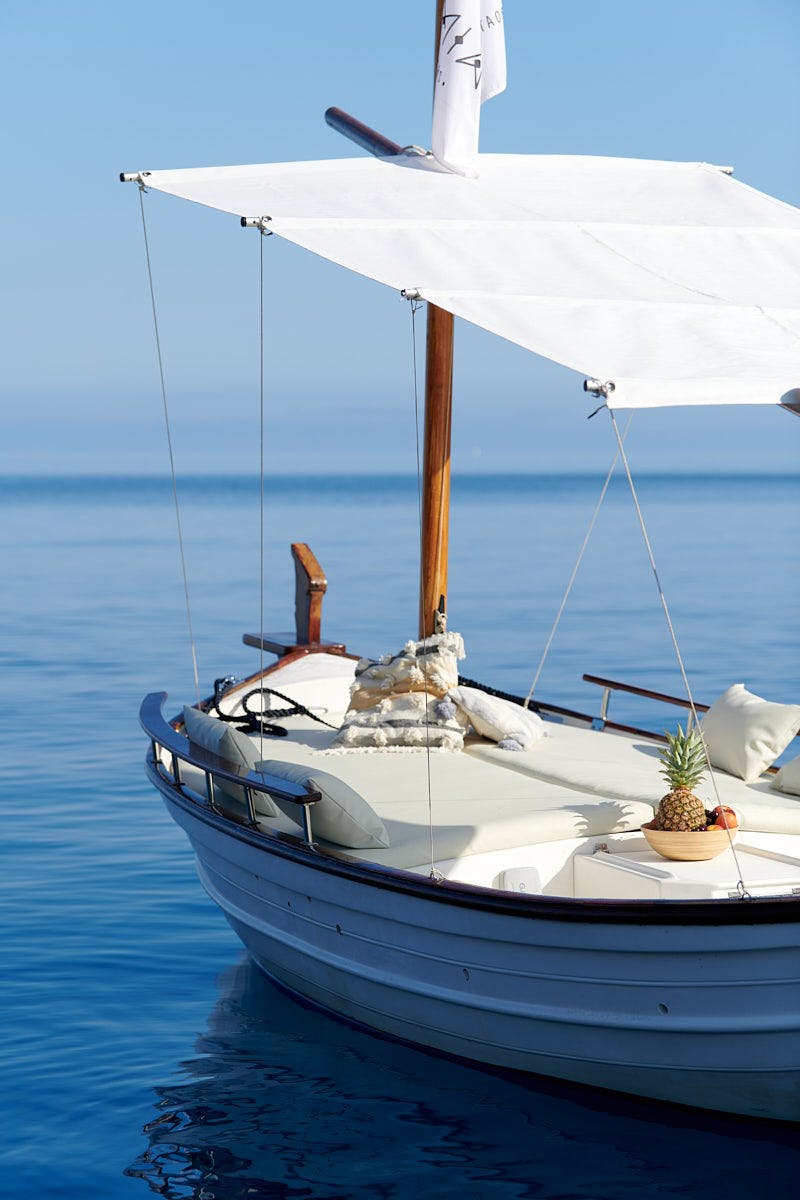 Private hikes
The private guides live in Ibiza and are experienced and passionate about the island's beauties. Since 2010 they have been safely guiding visitors on the paths of discovery and sharing their knowledge about the most beautiful places. They will tell you their own anecdotes and reveal the 'other side' of this magical piece of land. They will give you a taste of the seasonal fruits encountered beside the roads. They will tell you about the first hippy colonies and their craft. They have the necessary licences to accompany you. They speak Spanish, English, French, German and Dutch. But, if you prefer, you can also walk in silence.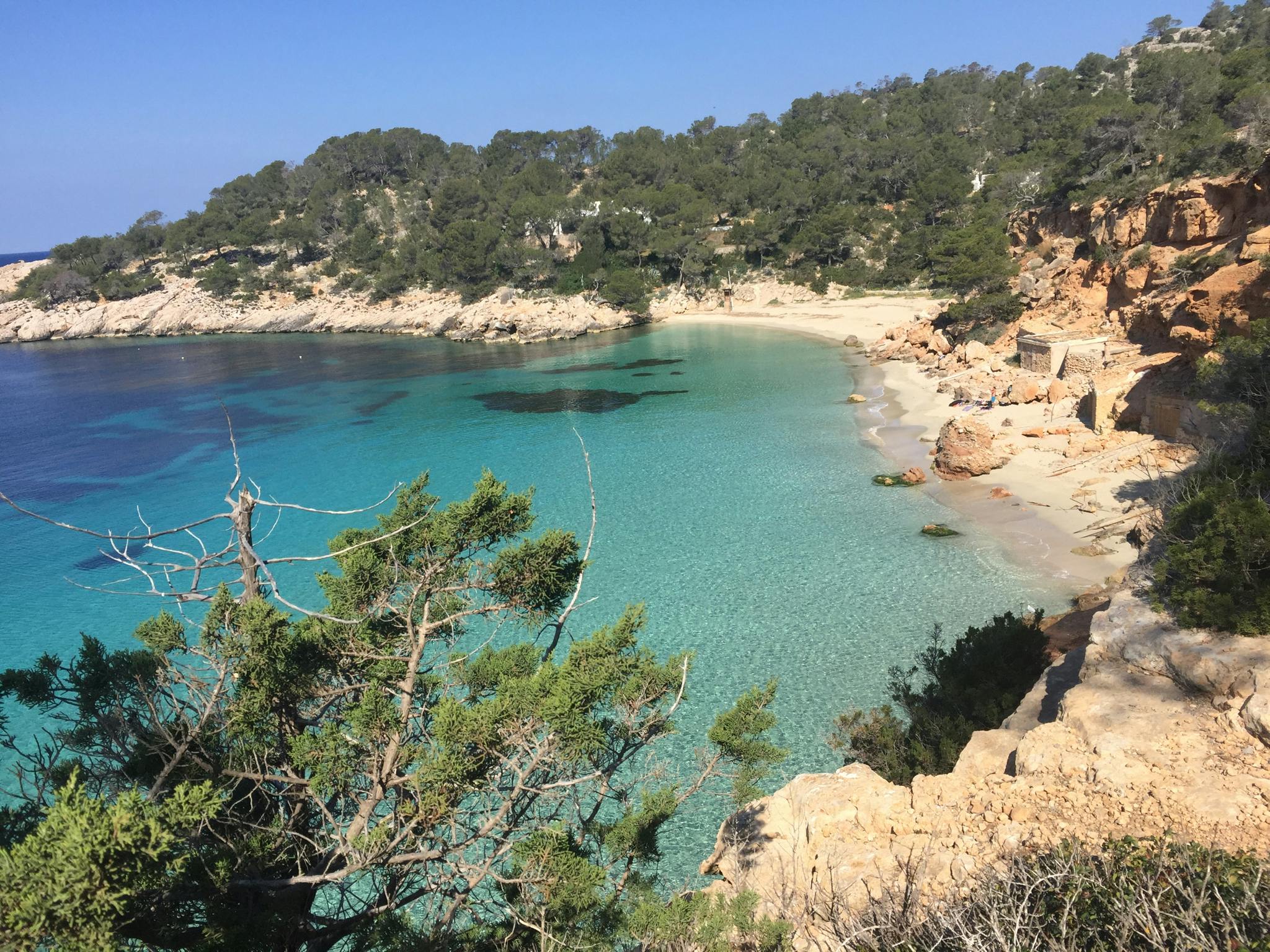 eBIKE
The activity commences at the hotel. Generally, we travel 30 km by electric bike, which allows us to adapt the physical effort to everyone's pace and discover the island's beauties in a shorter time. The experience is fully guided, and you will discover the hidden paths, the splendid countryside, the green hills and the typical little bistros. At each stop, the guide will tell you anecdotes and personal memories. The walk may also end with the sunset. Conditions of participation: you must know how to ride a bike! It is imperative to book ahead and set the exact number of participants so we can prepare the number of bikes needed.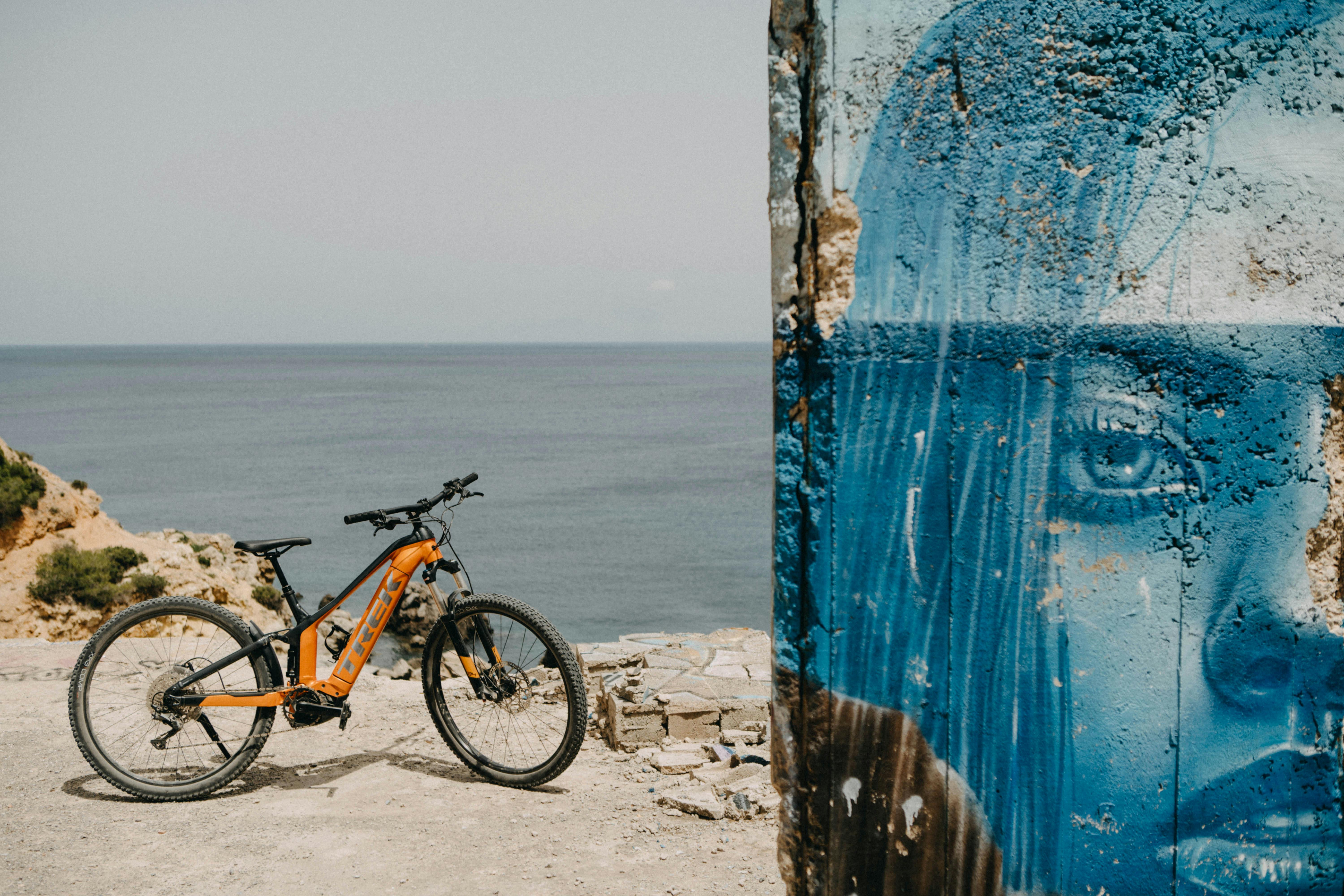 Kayak
Out of the traditional tourist scene, explore the beautiful coast of Ibiza from the sea, swim, visit some caves, snorkel or, for the more fearless, jump off a cliff. The excursion can be organised during the day or at sunset. The experienced guides will introduce you to inaccessible coves and a secret beach on the quiet, tideless Mediterranean sea as you sit comfortably in stable kayaks. Most people get used to paddling very quickly.  A safe and memorable experience! We can also provide round-trip transfers if necessary.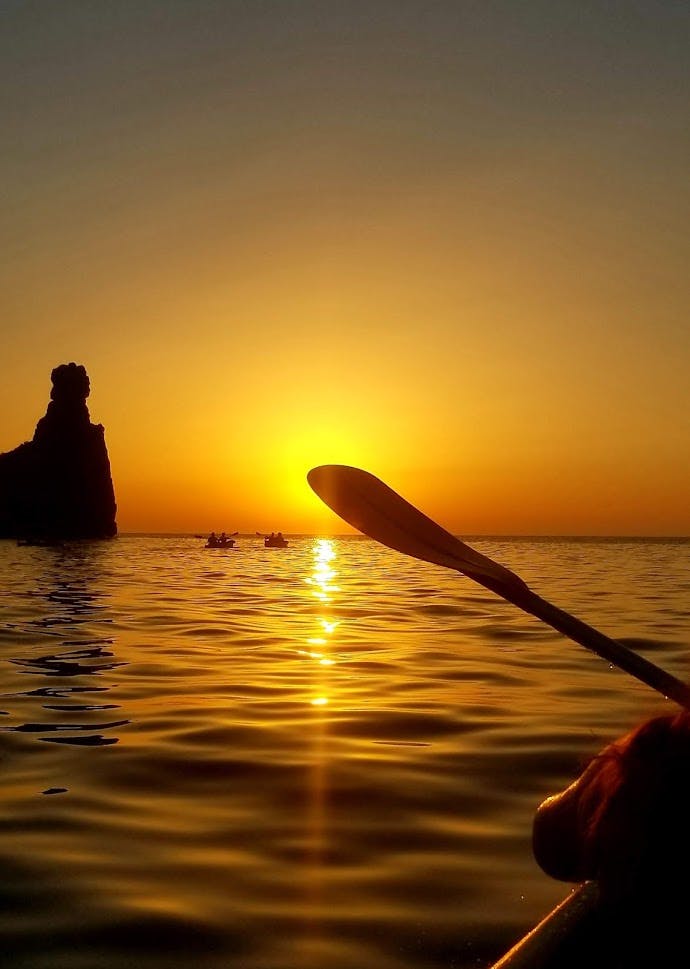 Picnic
Fancy an intimate, romantic picnic? We are offering you a getaway with a gourmet picnic in beautiful rural locations on the island or in private places. A marriage proposal or simply a magical moment, we can take you beyond your wildest dreams in an unforgettable setting.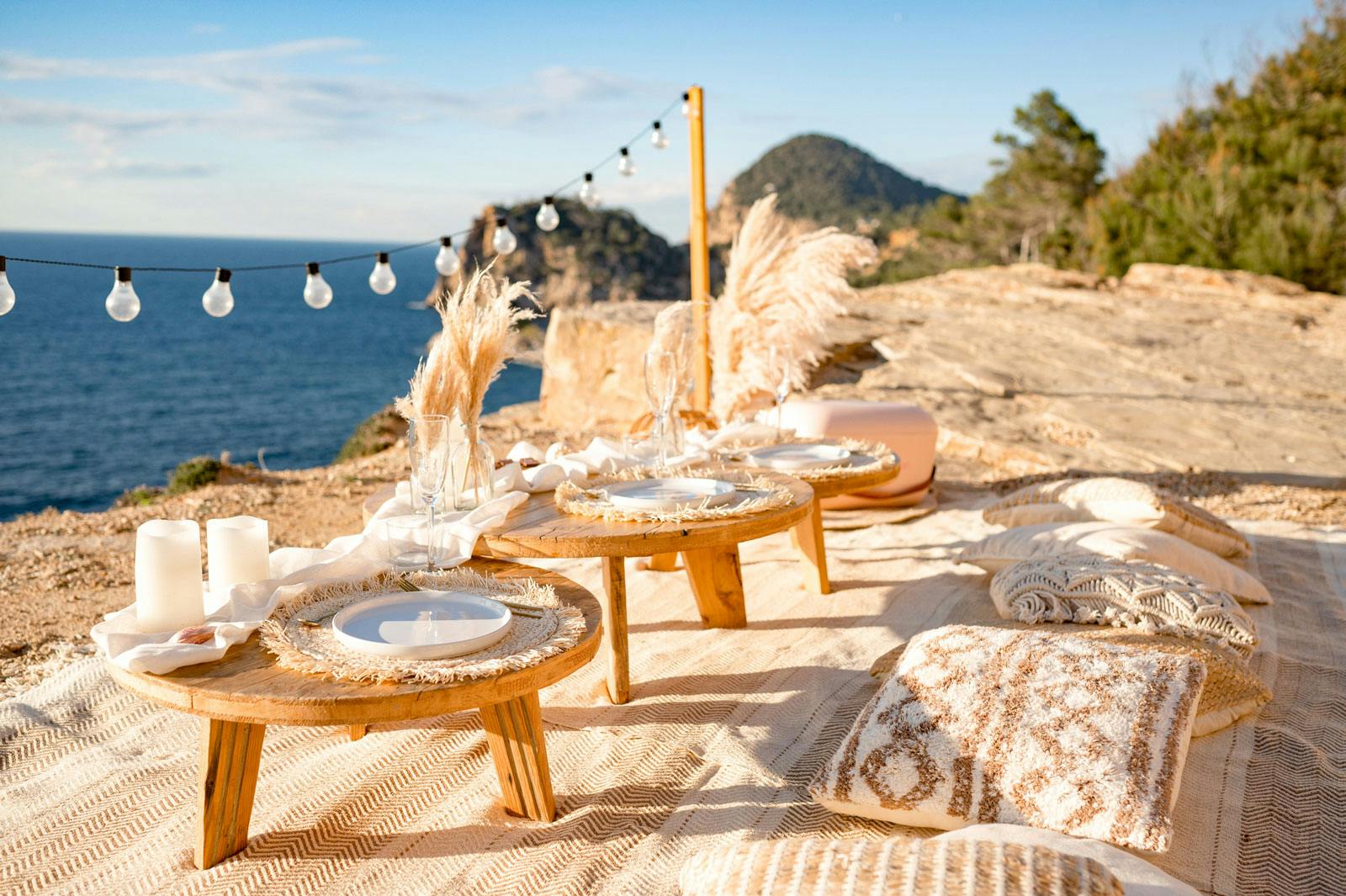 Hot-air balloon
What could be more spectacular than flying in the sky and discovering the island from a different perspective? A hot-air balloon trip is an incredible experience to treat yourself to keep the best memories of Ibiza.